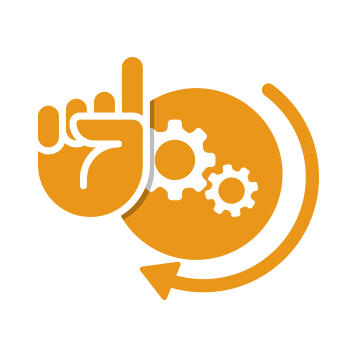 TIPS FOR MEASURING TIME USE
Time is a resource, and expectations on how it is used and the degree of control over one's time can be unfairly affected by gender, age, nationality, class, race, ethnicity and caste. Differences or changes in gendered time allocation patterns may impact women's empowerment through diverse effects on agency, institutions and other resources.
Carry out research in different seasons particularly for interventions in the agriculture and education sectors, where time use can vary considerably by season. A selected time sample should be representative in terms of days of a week, and total days of a year, to reflect seasonal patterns.
Measure time use of multiple people, including the division between paid and unpaid work for different members of the household.
Make sure to measure multi-tasking for the context in which your data will be collected.  For example, women often care for children while preparing food, tending to livestock, and collecting water.  It would be important to use a data collection tool that allows for reporting and coding of these many tasks simultaneously.
Experiment with objective data collection methods, such as wearable technology (activity trackers, necklace cameras) and observational data from service provision or work sites, etc.
Definitions of work can vary by context, so make sure to consult women and girls to develop appropriate understandings of work. For example, did they feel tired, happy, sad, stressed or burdened while performing a certain activity to identify unequal distribution of 'unpleasant' tasks.
Illustrative Indicators
AGRICULTURE
OUTCOMES
From Framework 1 – Intermediate Outcome 2.1. Increased uptake of agricultural labor-saving technologies
INDICATORS
2.1.1. % of rural women reporting a reduction in workload, disaggregated by age, marital status, and education
OUTCOMES
From Framework 2 – Intermediate Outcome 1.1. More equitable unpaid care distribution between men and women
Outcome 1.2. Expanded access to family planning services available to young women in four inner-city slums in Delhi
INDICATORS
1.1.1. Average number of hours women and men spent on unpaid childcare work in the last week
1.1.2. Average number of hours men spent on unpaid domestic work in the last week
1.2.1. Average number of hours women spend traveling to health clinics
1.2.2. Average number of hours women spend waiting for services at health clinics
WATER, SANITATION AND HYGIENE
OUTCOMES
Additional example outcome: More equitable distribution of time spent obtaining WSH services between men and women
INDICATORS
1. Average number of hours women and men spent on fetching water for domestic use
2. Average number of hours women and men spent seeking a place to defecate
3. Average number of hours women and men spent seeking a place to urinate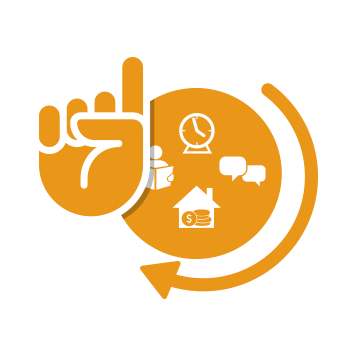 TIPS FOR MEASURING ASSETS AND SOCIAL CAPITAL
Access to and control over financial and productive assets can provide pathways out of poverty for women and girls, in addition to helping them endure shocks such as natural disasters, serious illness, or loss of household income. Knowledge and skills are fundamental to women and girls' ability to make informed choices and effectively exercise voice and agency in the empowerment process. Women and girls gain social capital when they build relationships and strong networks that can provide tangible and intangible value and support.
Use a combination of indicators to distinguish between access, use and control of financial and productive assets.
Collect a range of indicators on knowledge and skills by a range of different formal education and informal training, by sector. This will provide a better understanding of where and how women and girls acquire knowledge and skills.
Use social network analysis to measure social capital. It can also help to identify reference groups and analyze who is the most influential within a particular group
Illustrative Indicators - Assets
FINANCIAL SERVICES FOR THE POOR
OUTCOMES
Increased access to and control of migrant women over formal credit
INDICATORS
% of migrant women who have used their savings for business or money-lending
WATER, SANITATION AND HYGIENE
OUTCOMES
Reduce gender gaps in ownership and access to productive WSH assets
INDICATORS
% of men and women who derive income from ownership or operation of WSH assets or from WSH enterprises
Illustrative Indicators - Knowledge and Skills
FINANCIAL SERVICES FOR THE POOR
OUTCOMES
Enhanced technical skills of women with small businesses
INDICATORS
% of women who use their mobile phone to pay bills
WATER, SANITATION AND HYGIENE
OUTCOMES
Increased WSH technical knowledge
INDICATORS
% of women who report negotiating with sanitation service providers, for maintenance and operation of facilities in the home
Illustrative Indicators - Social Capitol
FINANCIAL SERVICES FOR THE POOR
OUTCOMES
Strengthened social capital among women who joined savings clubs
INDICATORS
% of women who saved money using a savings club or a person outside of the family