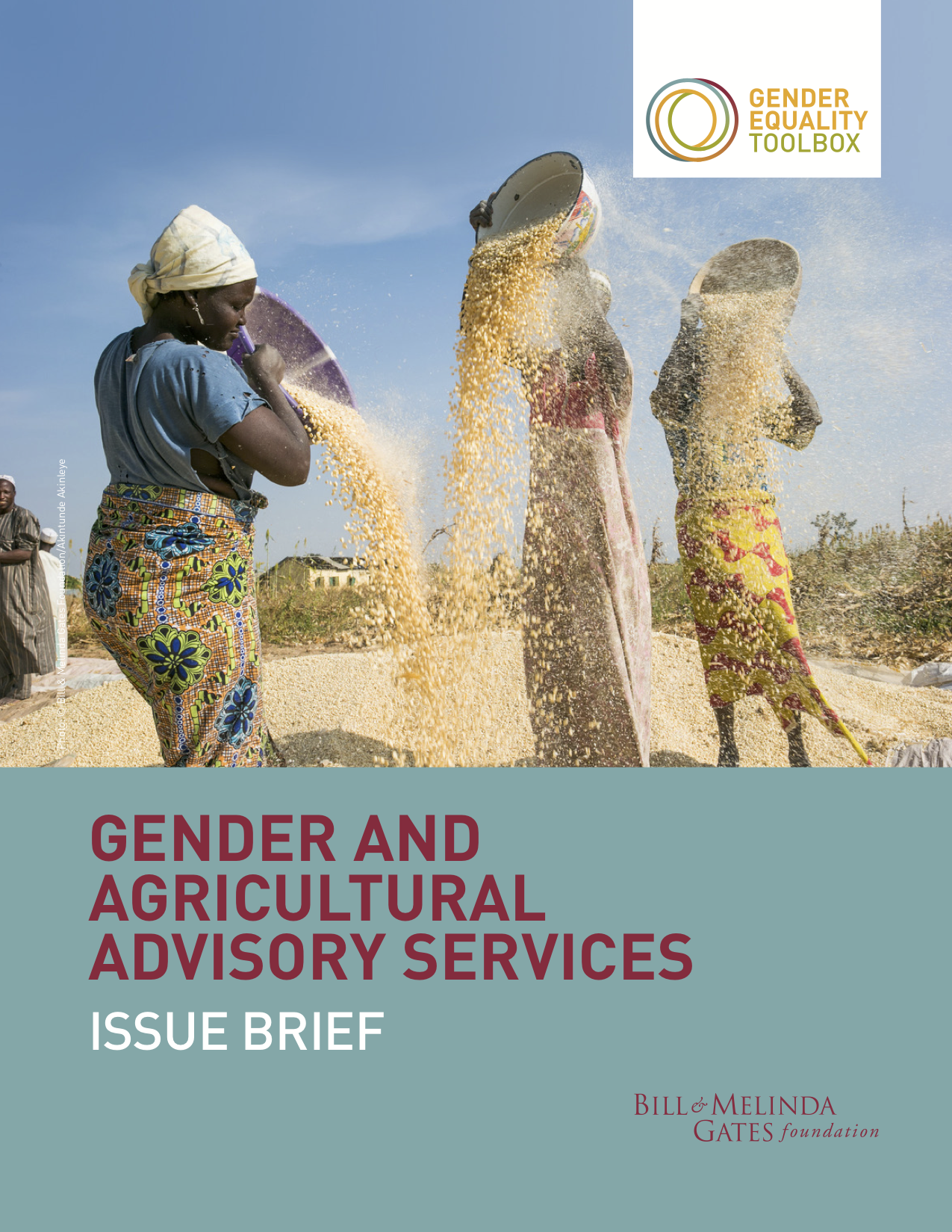 GENDER AND AGRICULTURAL ADVISORY SERVICES ISSUE BRIEF
This Issue Brief was prepared for the Agricultural Development Program Strategy Team and the Gender Equality Team of the Bill & Melinda Gates Foundation. It identifies the issues, challenges and opportunities that exist for investing in gender intentional agricultural advisory services (AAS). Specifically, the brief establishes the rationale for targeting both female and male farmers in the provision of AAS, and reviews the most current evidence on the benefits of gender-inclusive staffing, technical content, and delivery methods. The Brief concludes with broad recommendations and guidelines for Program Officers to employ when working with partners on AAS investments.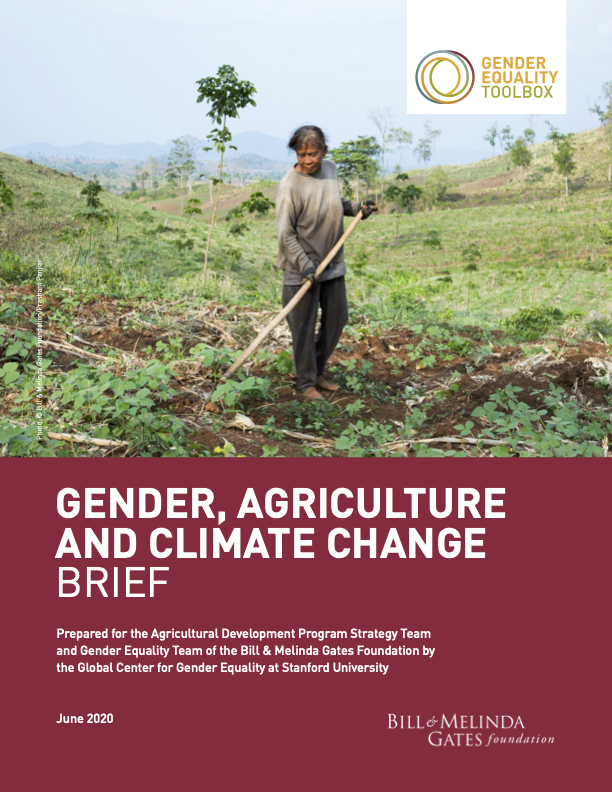 GENDER, AGRICULTURE AND CLIMATE CHANGE BRIEF
This brief is a targeted review of the evidence currently available on gender differences in climate change impacts on agriculture and gender barriers to the uptake of climate adaptation practices and technologies. It finds that gender differences in vulnerability to agriculture-related climate change impacts and the adoption of climate smart agricultural interventions are driven primarily by the gender division of labor; the feminization of agriculture in large regions of the developing world; and longstanding gender disparities in access to and agency over key resources–chiefly land, labor, financial capital, and climate-relevant information. The brief also describes promising approaches to a gender integration of climate change adaptation initiatives.