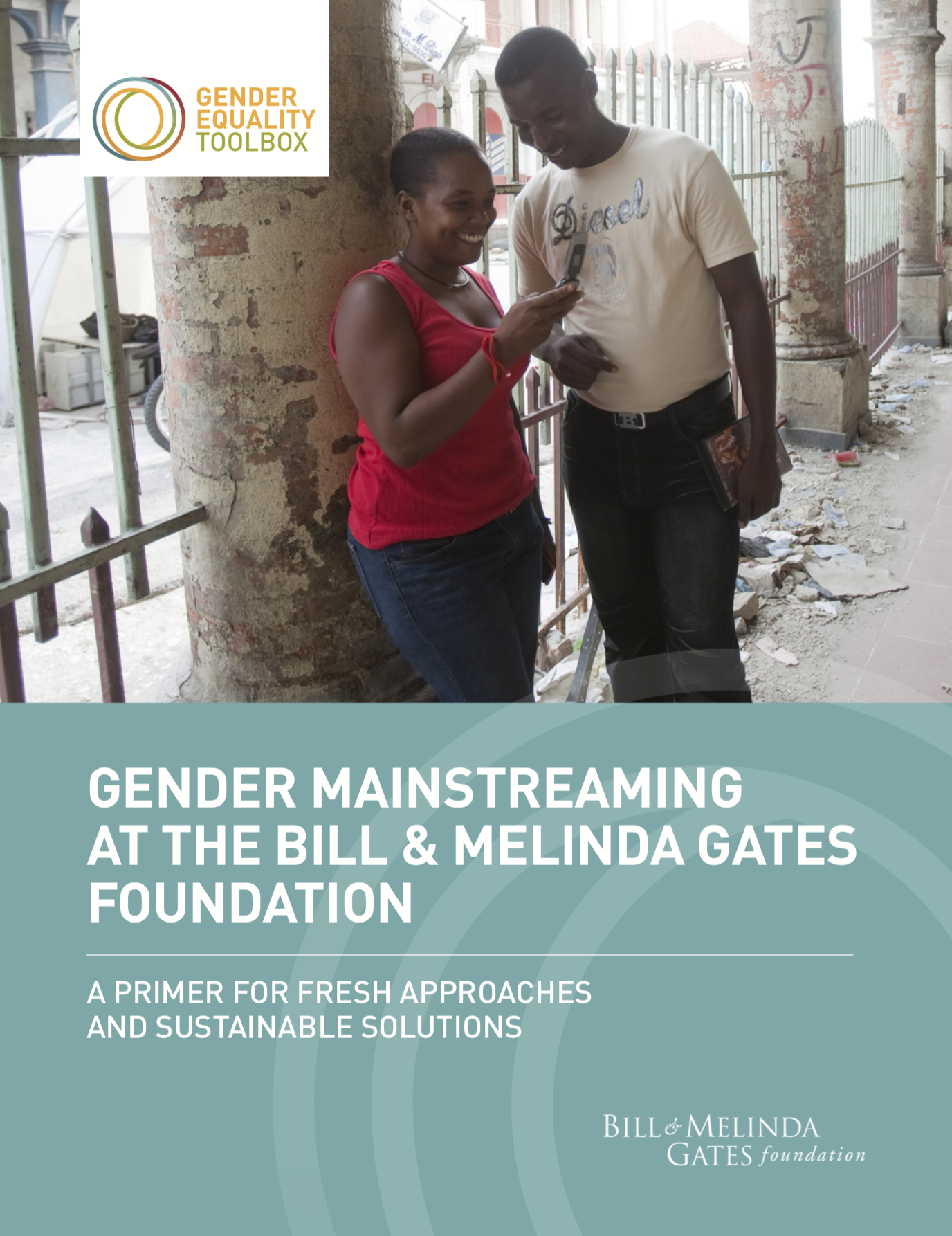 Gender Mainstreaming Primer
Gender mainstreaming is the process of integrating a gender lens into all aspects of an organization's strategies and initiatives, and into its culture, systems and operations. It is a strategy for making the needs and interests of all genders an integral part of the design, implementation, monitoring and evaluation of any planned action or procedure, so that everyone has the opportunity to benefit equally, and inequality is not perpetuated. Gender mainstreaming requires building both capacity and accountability across an organization. The ultimate goal of mainstreaming is to achieve gender equality for all.
This primer outlines key concepts, the motivations for and lessons learned from gender mainstreaming efforts, and an overview of how the Gender Equality team will partner with Program Strategy Teams (PSTs) and operational teams to transform the foundation into a gender-intentional institution.