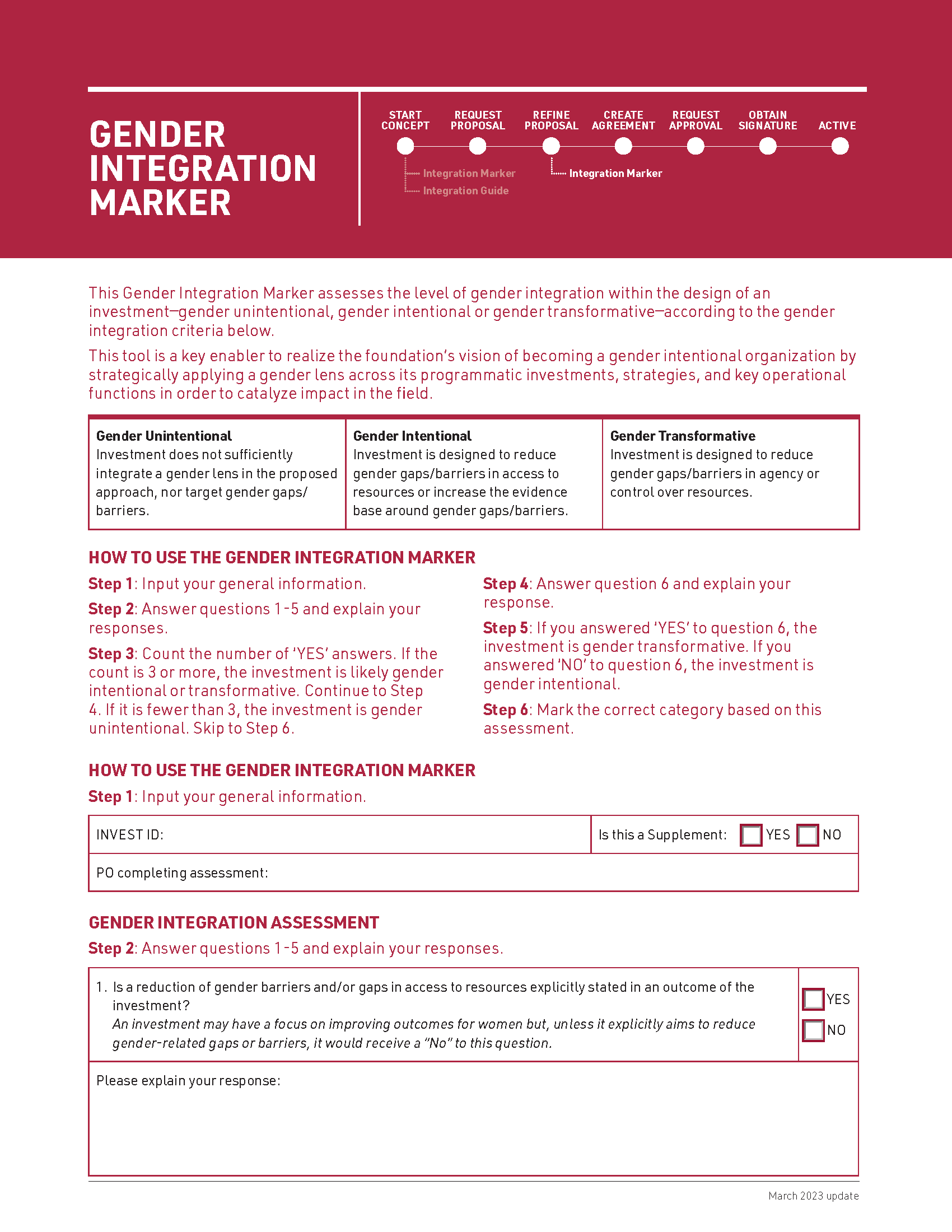 Gender Integration Marker
This Gender Integration Marker assesses the level of gender integration within the design of an investment according to the gender integration criteria.
This tool is a key enabler to realize the foundation's vision of becoming a gender intentional organization by strategically applying an intersectional gender lens across its programmatic investments, strategies, and key operational functions in order to catalyze impact in the field.
The Gender Integration Marker was updated in April 2023.
Download the Gender Integration Marker