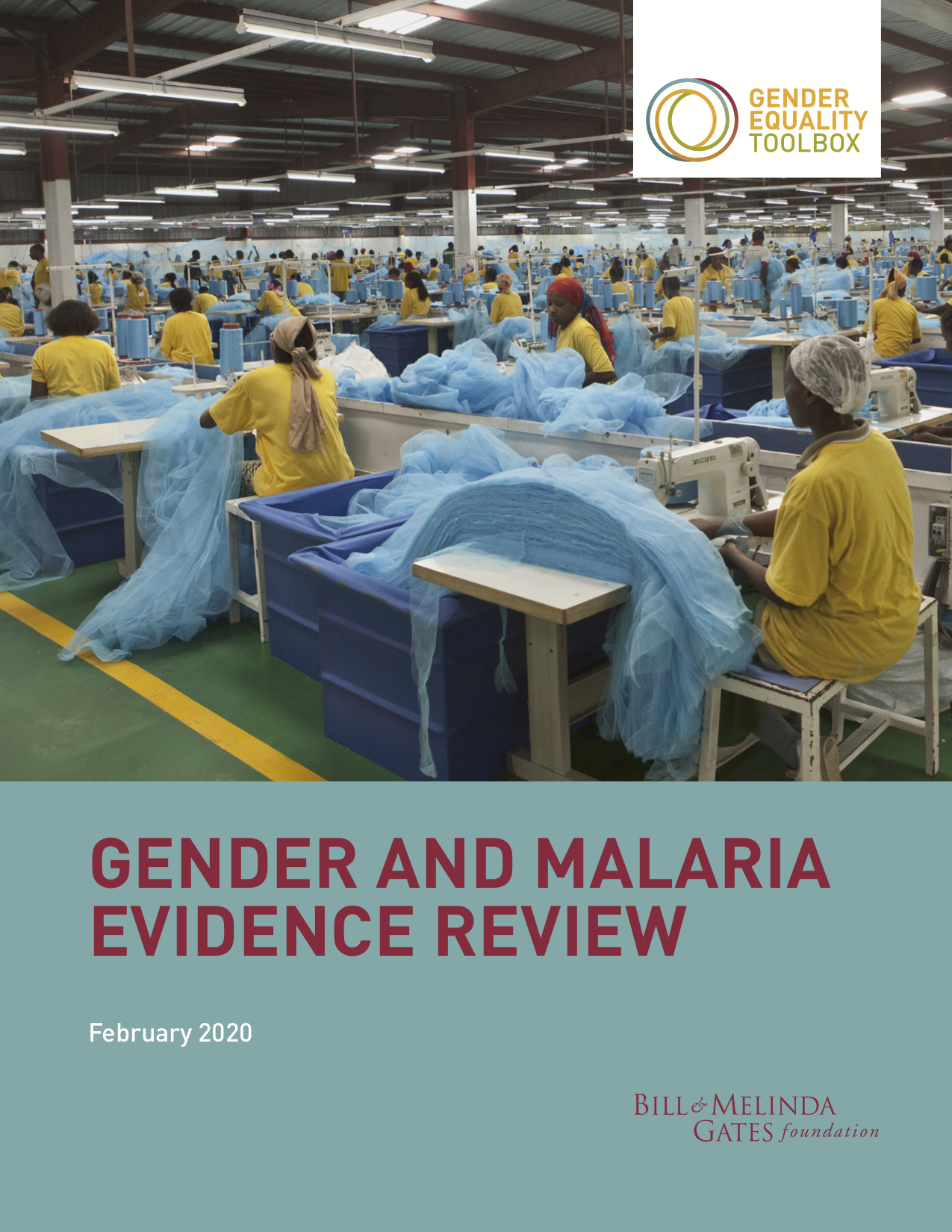 Malaria
This page is consistently updated. As more sector resources become available, we will upload them here.
GENDER AND MALARIA EVIDENCE REVIEW
This report is the result of an evidence review commissioned by the Bill and Melinda Gates Foundation to better understand the impact that addressing gender inequality has on effective responses to malaria elimination. Based on a targeted review of the available evidence on gender and malaria, this report synthesizes the current state of research and knowledge about the ways in which gender mediates the adoption of preventive technologies and behaviors and access to treatment, as well as the potential for gender-intentional or transformative approaches to research, product development, and advocacy. Taken together, the evidence reviewed strongly suggests that addressing gender inequalities in malaria-endemic settings has the potential to accelerate burden reduction and disease elimination. An examination of the linkages between women's empowerment and malaria burden reduction finds strong evidence that strengthening women's agency over resources and household-level decision-making authority can significantly decrease malaria incidence and prevalence. This review highlights that gender-intentional and transformative approaches have the potential to unlock improved malaria outcomes, and should therefore be of critical priority to future malaria prevention, treatment, and elimination efforts.