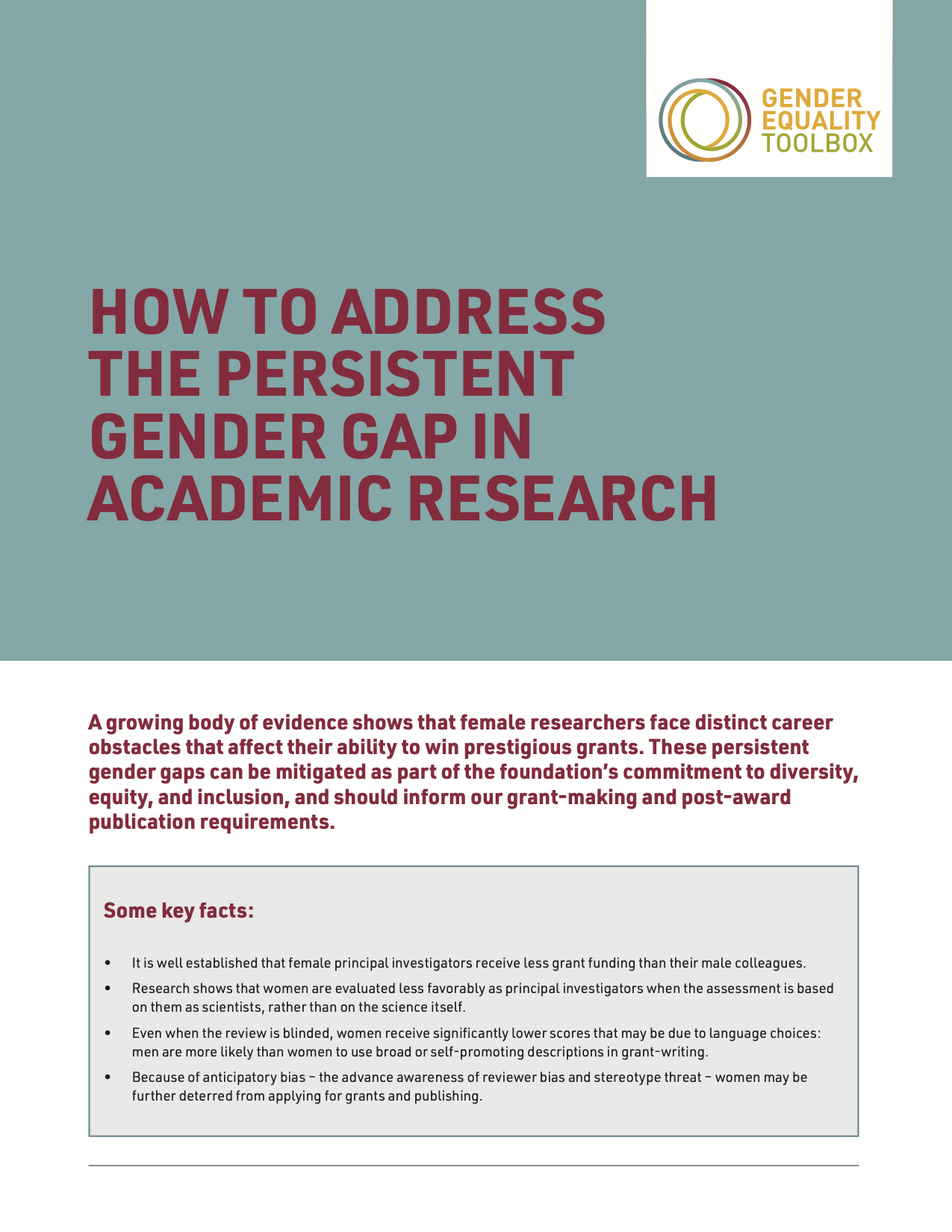 How To Address the Persistent Gender Gap in Academic Research
This job aid was developed to provide Program Officers at the Bill & Melinda Gates Foundation, and other research funders, practical guidance on grant-making and post-award publication practices to address gender barriers to funded research and publication. The brief draws on a comprehensive evidence review conducted by the Global Center for Gender Equality at Stanford University.
DOWNLOAD HOW TO ADDRESS THE PERSISTENT GENDER GAP IN ACADEMIC RESEARCH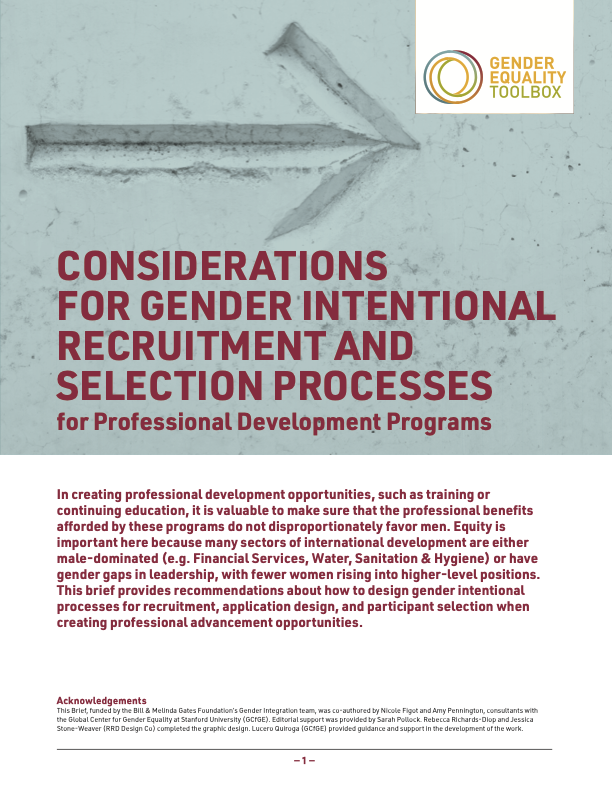 Gender Intentional Recruitment and Selection for Professional Development Programs
In creating professional development opportunities, such as training or continuing education, it is valuable to make sure that the professional benefits afforded by these programs do not disproportionately favor men. Equity is important here because many sectors of international development are either male-dominated (e.g. Financial Services, Water, Sanitation & Hygiene) or have gender gaps in leadership, with fewer women rising into higher-level positions. This brief outlines outreach strategies, language for providing information about the course, and processes to reduce inadvertent bias in candidate selection.
DOWNLOAD GENDER INTENTIONAL RECRUITMENT AND SELECTION FOR PROFESSIONAL DEVELOPMENT PROGRAMS