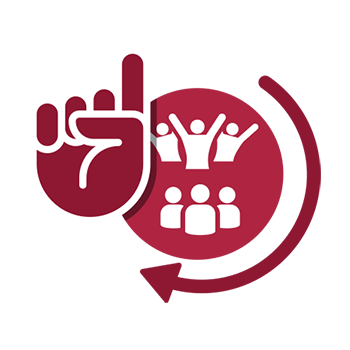 TIPS FOR MEASURING COLLECTIVE ACTION AND LEADERSHIP
Use quantitative and qualitative measures to capture the strength of women and girls' organizing and mobilizing; include both membership in groups, and the influence and achievements of collective action and mobilizing.
Include measures that capture the extent to which women and girls experience substantive and transformative leadership, rather than just their presence
Use participatory methods to capture those areas and decision-making bodies that matter for women and girls' lives, or those spheres that are male dominated and in which women and girls' leadership is unconventional
Illustrative Indicators
FINANCIAL SERVICES FOR THE POOR
OUTCOMES
1.1. Increased group strength of adolescent girls' groups
INDICATORS
1.1.1. % adolescent girls engaged in training or networking in business training programs
WATER, SANITATION AND HYGIENE
OUTCOMES
2.1. Stronger influence of women's groups over public decision-making on sanitation
INDICATORS
2.1.1. % of decisions adopted from women's groups (self-help groups, community groups) contributions in sanitation committees
PROXY MEASURES VERSUS DIRECT MEASURES
WHAT'S THE DIFFERENCE?
The most common direct measure of agency is decision-making. Common proxy indicators include education, employment or individual control over assets. Although they are more focused, direct measures often require more questions in a survey to capture a full picture of agency. Proxy measures may be simpler and cheaper to implement, but they do not necessarily give a full picture of reality. For example, the proxy measure education would not tell you whether a woman's level of education causes or is caused by greater empowerment among women. In some studies, proxy indicators are categorized as resources, and so are used in addition to the direct measure of decision-making (one component of agency) to capture a more accurate picture of agency in that setting.