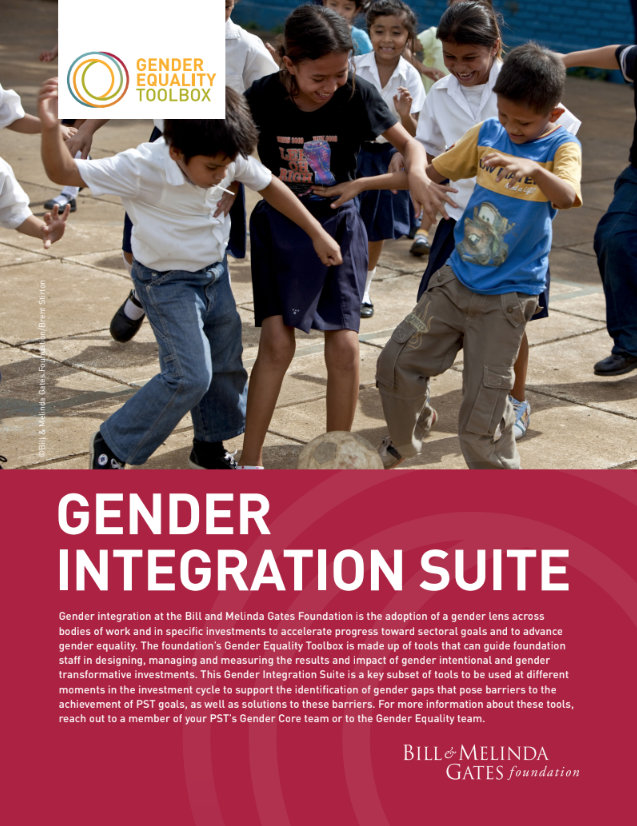 GENDER INTEGRATION SUITE
This Gender Integration Suite is a key subset of tools to be used at different moments in the investment cycle to support the identification of gender gaps that pose barriers to the achievement of program goals, as well as solutions to these barriers. The suite includes:
The Gender Integration Criteria: which sets up a continuum of three types of investments according to their level of gender integration. The tool describes the conditions that categorize an investment along this continuum at the design stage.
The Gender Integration Guide: highlights key questions for POs and provides hints about what to look out for during the investment design phase. This tool can also be used as a guide in their discussions with partners, ideally during concept development and before a full proposal is developed.
The Gender Integration Marker: is a tool designed to be used at the end of the investment development phase to rate is the investment design is gender unintentional, intentional or transformative.